What Is Solar PV
Solar Photovoltaic (PV) panels generate electricity that save you money on your bills.
Solar PV cells convert natural daylight into electricity. They don't need direct sunlight to work and are still able to generate electricity every day.
The cells convert the daylight into electricity, which can be used to run household appliances and lighting.
All Blazes Solar Panels are regularly tested to ensure customers receive high quality, reliable, durable products.
With a bespoke solution for every individual customer, Blazes will discuss all the benefits of installing a solar PV system with you to guarantee the best possible renewable energy system for your home or organisation.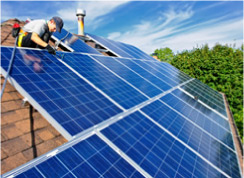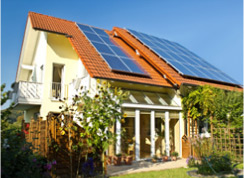 Contact us for a FREE home assessment to see how your home or organisation could benefit from Blazes.